Have you noticed the group of teenagers standing around a Starbucks parking lot texting all the other friends who aren't there with them? Or what about the couple having dinner "together", but phoning or texting someone else?
By now, we've all experienced the phenomenon of being with someone who's not really there. It can leave you & your relationships feeling hollow – like there's another dimension of activity taking place in the world & you're not a part of it. It's a false perspective created by a desire in people (maybe in the entire culture) to get to "something" or "somewhere" – but no one knows what or where that is.
What's wrong with right here, right now?
Intimacy. Face to Face. I see the joy, pain, sorrow, desire…in your eyes because I'm present with you.
Makes a great gift for someone you love…someone you like…or even someone you just met.
The real gift, though, is what you receive in the giving.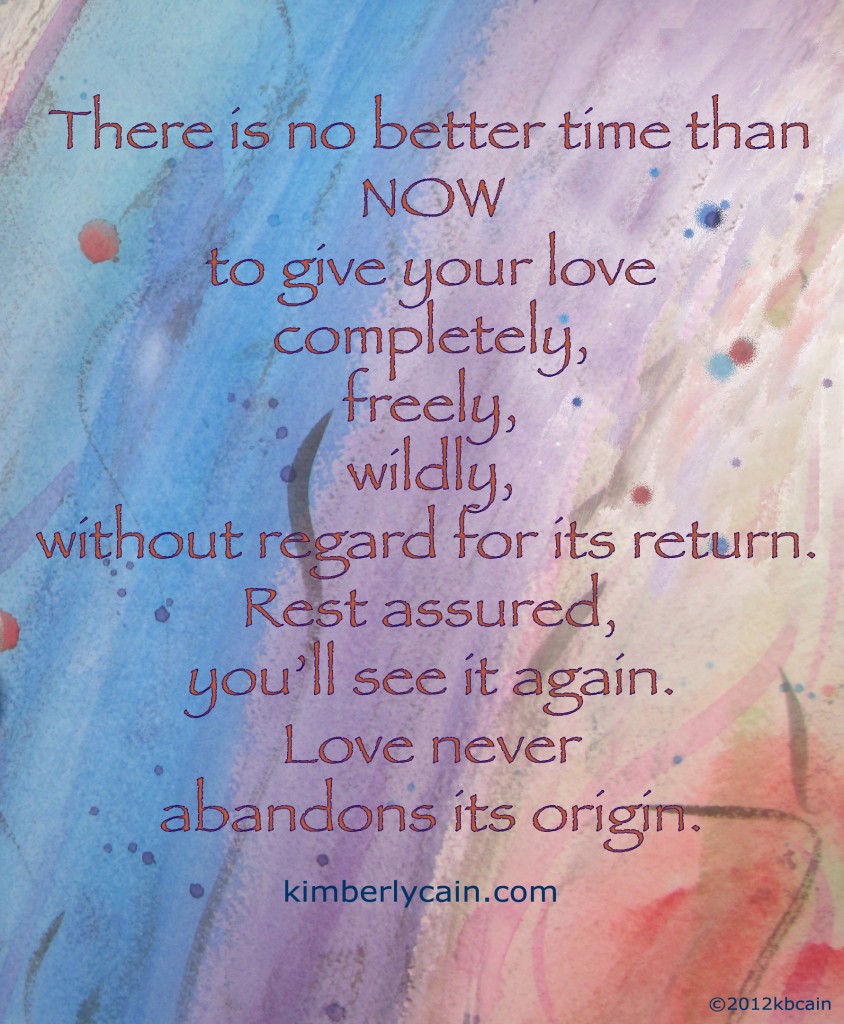 12 Days of Rhythm is in full swing. What an exciting way to move into 2013! It's not too late to engage your energy & enthusiasm for creating a vibrant life.
More intimacy in your relationships, more fulfillment in your life & career, more money in the bank & wealth in your soul. Let's do this thing! Join me for the adventure here.