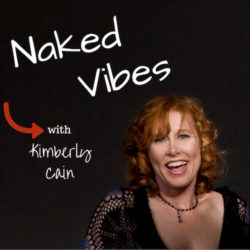 The Naked Vibes Show was launched in February 2017. The podcast brings you conversations, insights & inspiration from musicians, artists, innovators, love-makers, & world-shakers. You'll have access to detailed show notes. Be sure to subscribe to the email list, so you'll know when new episodes are available (look for the fireball at the bottom of this page).
Some of the audio podcasts are taken from video. This short trailer has highlights from conversations with: Guitarist Rhett Butler, Songwriter/Musician Reggie Rueffer (Spot, Charley Pride), Singer/Songwriter Kelly Brown (Local Honey, Frankly Scarlet) & Entrepreneur/Visual Artist George Wallace. Later podcast episodes will contain the full videos.
The blog here isn't completely disappearing – for now, the conversations are happening over on NakedVibes.com, but you'll want to sign up for the email list, so you don't miss anything!