Energy like lightning looking for a place to ground, for the path of least resistance.
Plug in & Turn on here for powerful lives, careers, relationships.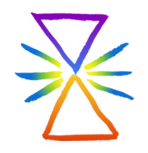 When you learn how to recognize resistance, how to shift the energy away from its grasp, you move into your power. You achieve your goals, dreams, visions…your mission. And you have fun doing it. After all, it's what you came here to do.
I speak on these topics & also create custom presentations based on my clients' needs.
To inquire about booking, please contact Sparky Sparks @ The Sparks Agency
972-222-2233 |
sparky@sparksagency.com
Ignite Your Creative Genius
A high-energy keynote for leaders & creators – warriors, world-changers, artists, innovators, mavericks & fire-starters.
An interactive experience with Q&A that will crank up the heat in the audience & get them ready for downloading their most brilliant ideas, teaming with others to stoke the fire & launching their brilliance into powerful projects, works of art, careers, & relationships that inspire – right at home or in the world at large.
It's all about the freedom to gather your most powerful energies to create your most brilliant dreams & step into your most creative leadership.
Music is an integral part of the rising genius.
One hour, half-day & full day versions.
Tune Your Vibes
A presentation for leaders on the verge of breakthrough to their highest potential.
An interactive experience designed to shake up & wake up every aspect of life, so the sleeping giant of Creativity can claim its rightful place in all your relationships – to Self, personal, professional.
Your audience will learn to get centered in a way that feels like a super-hero, energized in a way that's calm & collected, smart in a way that feels like a Zen master.
They'll learn the nature of wealth, to share it & receive it in return.
Music is integral to vibes that rock the whole human experience – money, love, passion, drive, creative expression, wisdom, freedom.
One hour, half-day & full day versions.
Sounds of Success
Success through the Art & Practice of Listening.