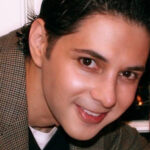 "What Kimberly has to offer is truly transformational! Not only does she have the vision/wisdom/inspiration to encourage leaders to ignite their flame…but it is her POWERFUL VOICE that acts as a guiding light. It is amazing to experience the keys that she has collected on her unique journey & the ways they unlock the blocks in our own path.""
~Jonathan Reece, President, Men's Line PERMISSION, INC.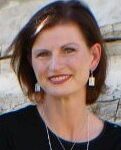 "Kimberly Cain was the featured speaker for our WOVI Frisco group, and she was brilliant! I loved how she used several different methods to illustrate the difference between left brain logical thinking vs right brain intuitive thinking. Incorporating our body movements made it incredibly easy to see AND feel when we were accessing our inner knowing instead of just following the crowd. This is a critical skill for entrepreneurs and leaders. She made it fun! Our group is still talking about her presentation! Plus, she's a very engaging writer and singer. I have already passed her information to other groups that could use an energizing speaker like her!"
~Beverly Biehl, VP of Membership, Women of Visionary Influence, Frisco;
Owner, The Intuitive Interior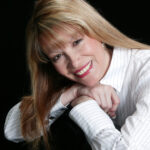 "Kimberly's intuitive guidance is POWERFUL – working with her has made a real difference in my life & business. She has the ability to shift perspectives, so that previously difficult subjects & situations become suddenly simple to understand. She taps into what we all want to express, but can't on our own. Her genuine joy & happiness, her laughter, gives me the freedom to engage & push through my limitations without fear of judgment, raising my awareness in complete safety & in fun, creative ways. Working with her is a gift. Even the best actress can't fake the authenticity that comes with Kimberly! It's truly liberating! Because of my work with her, I'm innovating in ways I never could have imagined before."
~ Victoria DeAnda, TV Producer/Director, Broadcast Talent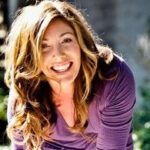 "Meeting Kimberly Cain was no accident. I felt drawn to her the moment I met her. Her spirit calls you towards her. She touches on a subject that most are uncomfortable discussing and yet she has such an ease and comfort in describing it. Since meeting Kimberly I have increased my understanding of my intuition and have a renewed connection with my body, mind and spirit. Kimberly has helped me understand my sexuality is a spiritual experience and that my body is a beautiful temple. I highly recommend her book, Heaven – it is an insightful, beautifully written novel. Kimberly is an amazing woman, teacher and intuitive guide. She's one of a kind and someone I now call a mentor and a dear friend. I will be forever grateful that my life crossed paths with Kimberly Cain."
~ Melissa Risdon, Life Coach, Radio Host
"Kimberly Cain has spoken at Career Jump-Start multiple times and each time her presentations are more valuable and creative! Her zeal for living life to the fullest and enjoying every step of your life journey is evident in her words, actions, and deeds! Her last presentation was on Shifting Perspectives – an excellent topic for people who are in transition. She inspired the group to question the norm for the purpose of arousing and elevating their creative energy and awakening the excellence of their true self. It is difficult to motivate people during these tough economical times – however, Kimberly lifted our spirits and left our group with a valuable gift – Shift your perspectives and become the person you were meant to be! I highly recommend Kim!"
~ Kathryn Bradford – VP Sales, NOVO 1 & Co-Founder, Career Jump Start
"You owe it to yourself, your loved ones, & all whose lives you touch, every day, or just once in a lifetime, to read and hear Kimberly Cain. She has an amazing gift to peel away the layers of BS that limit your potential, & she shows you how you can ignite, or re-ignite your Creative Genius – your Passion for Life. Give her a try. You won't regret it!!"
~ Philip H. Shondell
"If you're reading this to find out why you may want to work with Kim, then you've already missed out on some serious goodness and magic. But you made it this far, so you're on the right track."
~ Rob Barnett, Founder/CEO, My Damn Channel
"Kim is the type of individual you meet and never forget. Her creativity is boundless, her energy is infectious; she's admirable & inspiring. She's truly a one of a kind! I highly recommend anyone considering working with or on behalf of her to do so with no hesitation…you'll be the better for it!"
~ Mark Tindle, Colligent, Inc.
"Mind-blowing. That's all I can say. I don't even know how to describe my sessions with Kim. I just know that I feel accepted & comfortable in my own skin in a way I never had before. She has a rare gift. She opens up the best in me."
~ Mike M., 7-figure Sales Professional
"I have seen who I am. Though I've experienced many other ways of doing so, none of them tapped into what I gained from just one session with Kimberly. She opened the door to a new realm. I see myself conducting business & personal relationships with more confidence, taking on larger roles, using my energy more intuitively, immersing myself in collaboration with more discernment & more resilient boundaries.Kimberly has given me priceless gifts—a greatly widened opening of my heart, the ability to embrace the feminine within as a celebration & a source of empowerment, some healing of wounds I have carried since childhood, & a deeper Truth about who I am that I can share with others & use to unleash my gifts more fully. I am immensely grateful.
~ Helen Wood, M.D.
"Kimberly showed me how to transform my life from the inside out. An analogy is if you are dehydrated, your body is dry on the outside & the inside. You can put all the moisturizers you want on the outside to appear hydrated BUT you still need water on the inside to make your skin supple. You need someone to give you the information to make that change. Kim did that for me. She gives me powerful tools that I can use for my journey. Kimberly told me the work I was doing on myself would create a better relationship between my daughter & me & she was right! If you feel like something is missing in your life, Kimberly can guide you to find your own answers."
~ Cathy P.
"I want to thank you making me smile and talking with me about all those wild spirits! It does me well to hear your beautiful voice. U R an Amazing woman – I THANK YOU for showing me the door, Body, Mind and Soul/Spirit and letting me walk right through it. It's always that way with you, Kimberly. I foresee much more healing in store for me."
~ Rick Alvarez
"When I began working with Kimberly, I was completely locked up in my body, due to early life abuse. After five weeks of her breathing & movement meditation exercises & chakra balancing, I actually began performing on stage with a belly-dance group! I feel such a sense of freedom & liberation that I never thought possible. I realize, now, that I'm a leader & that I'm intended to step out & help others. I'm now doing that & loving it!"
~ Karen Lyles
"I love Kimberly's workshops! I want more! Thank you for helping me tap into & awaken a part of me that has been shut down & shut off for a very long time."
~ Cathy L.
"Thank you for making a point to talk about safety. I have always felt awkward & have a need to feel safe. I loved being able to move for the first time, it seems, & still feel safe. The craziest thing is I can actually see how it will help me in my work as a high school teacher. I came to your workshop with no idea what to expect. I definitely got a lot. I may even go dancing before you know it!" 
~ Jenn D.
"I appreciated the explanation of the way my higher self works with my sexual body. It has given me a really new perspective on myself & helped me feel more confident. I was in real need of balancing these parts of myself."
~ Sandra S.
"I would definitely do a class with Kimberly again. It was very freeing for me."
~ Angela C.
"As a healthcare worker, I get so burned out…sometimes not able to feel anything. I loved the ways you showed us how to get our feelings moving in our bodies & take care of myself first. It seems I've always been last. I'm going to make ME a priority now! Moving my "sexy spirit" will help at work AND with my husband!"
~ Teena J.
"Honestly, you single-handedly transformed my view on aging. I thought people were pretty much DONE when they hit 40 because I grew up with parents who are just "old". I'm 28 & was highly depressed when I started your workshop. But, being in the room with your energy has given me hope that I have plenty of time to find my purpose – that it all happens in the right timing. All I can say is THANK YOU, THANK YOU, THANK YOU!"
~ Lexa K.
Praise For Heaven: The Novel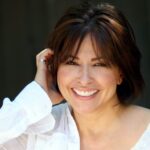 "
Heaven
is one of the most fascinating character studies I've ever read – I want to take Eve as my new role model!!!
~ Marina Rice Bader, Exec. Producer, Soul-Kiss Films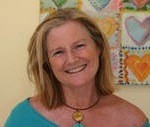 "Kimberly Cain's 'Heaven' was one of the most compelling novels I have read in awhile. The edgy & erotic story contains a deeply   meaningful connection, through a page turning experience, to our true nature of sexuality. The way she built the tension & arousal was masterful.
Interviewing her for my radio show was a total delight. She is a smart & articulate guest with a passionate message!"
~ Coach Betty Louise, U.S. Radio Personality & Sexual Wellness Coach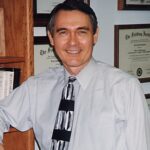 "Reading Heaven is like reading a sensuous theology book that could be subtitled The Song of Eve."
~ Terry Parsons, Ph.D, D.Min., author of The Intimacy Jungle
"Kimberly Cain has written a novel that explores a loving, life-affirming Christianity, rather than the patriarchal fear-based version. The heroine, appropriately named Eve, realizes that sexuality is sacred & extremely human, & that the sacred can be reached through accepting the body & the pleasures found through the body. Her faith pulls her through the challenges she faces from her detractors, as she continues to be a strong advocate of her vision of the loving & understanding God, demonstrating it through her performances that celebrate the feminine form & power. The novel is fun to read along with being thought provoking, including romance & mystery. Eve is a strong & memorable character."
~ Bob Ferry, Yoga Instructor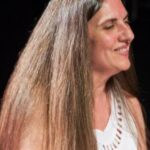 "I read this book in a couple nights… couldn't put it down… incredible writing…"
~ Julie Bonk, Pianist, Composer,  Coach (Nora Jones)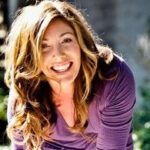 "I read this book awhile ago and it amazes me how much the lessons of this book still stay with me. The visual pictures Kimberly describes are breath taking; you truly are engulfed in the story. There are beautiful lessons in this book that help you connect to your inner guidance and your love for yourself. Heaven truly does reside within you and this is a beautiful book describing it in untraditional ways. Loved it!"
~ Melissa Risdon, Entrepreneur, Founder – Permission to Receive™
FREE FUEL
You might have seen me speak or in concert along the way. Or maybe a trusted source pointed you in my direction. Maybe you came across one of my videos, quotes or articles online. Whatever the case, I'm glad you made it here.
This site is full of incredible resources that will give you the fuel to help you live your best life (really!). Here's a roadmap to help you find what you're looking for and we can start a fantastic journey together.
start here