Welcome! I'm Kimberly Cain. I'm here to inspire you to the highest levels
of your Creative Genius, because you're here to rock the world.
I'm passionate about inspiring you to live at your highest level of freedom by giving you practical, yet magical tools for improving your life & business in powerful ways.
The ingredients for living a life of wealth & abundance are here for you, right now.
I'll show you the way.
Right from the start, let's make sure we're speaking the same language when we talk about wealth. Because it's about so much more than "gettin' rich" in the cars-&-cash kinda way.
True wealth is spiritual in nature. It's finding your unique creative genius, recognizing its significance in the world, & then lettin' it rip with no holds barred & no apologies!
Because your health & happiness depend on it.
I know because I've been bucking the system since I came into the world. My mom told my dad when I was just a toddler, "We're going to have to give this one a long leash or we're in for trouble." Genius move. And both my parents' ability to do so meant we had far more fun than we ever had trouble.
That guidance system has provided me the freedom to create a wealthy, joy-filled life that doesn't have to fit neatly into a prefilled form of categories & job descriptions. As such, I'm coining the term multi-groovepreneur for myself. In other words, I like to groove in a lot of different ways!
It's a delicious mix: creative media entrepreneur, communications specialist, rock 'n roll shaman, visionary philanthropist, & spiritual freedom instigator.
From voicing countless commercials for internationally known brands to spinning rock 'n roll on Dallas morning drive radio; from producing game-day entertainment for the Dallas Cowboys to opening concerts for David Bowie & sharing the stage with Sarah McLachlan & Bonnie Raitt at Lilith Fair; from ten years of research on the connection between sexuality & spirituality to publishing my first book on the subject, I know about the necessity of bringing our whole selves to the table in everything we do if we want to live & work at our highest levels of excellence.
My video on creating conscious media & entertainment was voted #2 by thousands in Sir Richard Branson's "Screw Business as Usual" project. I believe entertainment has the power to enrich people's lives & catalyze socially conscious movement toward education for all people & the alleviation of suffering throughout the world. It first begins within us as individuals.
I help people ignite their personal power to live lives of freedom, joy, creativity, self-love, boundless energy & abundant wealth from the inside out.
I have been intuitive since childhood & have opened many people to the power of their own intuition & the necessity of connecting intimately with their bodies for health & Wholeness.
I understand the sixth sense as an essential tool to develop if we're to experience our highest potential & live our most creative, authentic lives. Music, movement, the arts, nature – anything that moves us beyond our thinking mind & into our feelings – are the keys.
I will tell you the truth about Love as the foundation for all success in life – both personal & professional.
The world needs each of us to contribute our unique, conscious expression if we're to sustain quality of life on this planet. As such, philanthropic initiatives are built into the sale of all of my products, services & events. Our collective wealth & our knowledge of our own Wholeness is the way to Heaven on Earth.
My brand of free-spirited thinking isn't for everyone, so those who are easily offended may not feel at home here.
For those who do, my commitment to myself, & to you, is to continue learning & sharing all that I can about living abundantly in righteous, rockin' freedom. I can guarantee you'll see some dorky moments – that's what growth is all about – & you have my permission to laugh out loud. I know I will!
Kimberly's Professional Bio
Kimberly Brown Cain is a creative leadership & lifestyle expert who inspires countless individuals to live at their highest levels of freedom & excellence through creative media, events, music & personal guidance. An award winning songwriter/performing artist, speaker, intuitive guide, author, & media professional, Kimberly creates experiences to Ignite Creative Genius™, helping people to lay the foundations of success in life & business.
Kimberly has opened concerts for such artists as David Bowie & Sarah McLachlan (Lilith Fair), had her music featured on Dateline NBC & won songwriting awards from Billboard & Musician magazines. She has produced game-day entertainment for the Dallas Cowboys, been a morning drive producer & on-air talent for Dallas radio KZEW, & has been the voice of countless corporate campaigns & commercials for clients such as Coca-Cola, Amtrak, & Sheraton Hotels. She has been a part of production teams for live broadcast events & film/video for Oprah, U2, The Cure, BB King, Phil Donahue, & more. She holds a B.S. in Communications (Radio-TV-Film) from the University of Texas, Austin.
The REALM™ – Radical EvolutionAry Love Makers™ – is Kimberly's entertainment entity for creating world-evolving shifts in awareness, producing conscious concerts & media. The REALM™ was awarded the #2 spot in Richard Branson's "Screw Business as Usual" contest in February 2012.
Kimberly's novel, Heaven, is a story of healing the perceived separation between sexuality & spirituality. It has challenged & enlightened many in regard to the power of their essential life-force energy. Her intuitive guidance inspires thousands to awaken to their creative genius, to live the truth of their higher purpose & rock their lives & businesses with joyful courage, freedom & world-changing innovation.
Proceeds from all of Kimberly's profit-generating initiatives are channeled into integral educational opportunities for emerging leaders.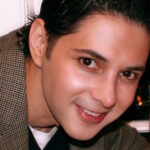 "What Kimberly has to offer is truly transformational! Not only does she have the vision/wisdom/inspiration to encourage leaders to ignite their flame…but it is her POWERFUL VOICE that acts as a guiding light. It is amazing to experience the keys that she has collected on her unique journey & the ways they unlock the blocks in our own path."
~ Jonathan Reece, President, Men's Line PERMISSION, INC.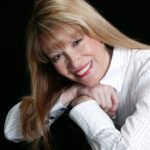 "Kimberly's intuitive guidance is POWERFUL – working with her has made a real difference in my life & business. She has the ability to shift perspectives, so that previously difficult subjects & situations become suddenly simple to understand. She taps into what we all want to express, but can't on our own. Her genuine joy & happiness, her laughter, gives me the freedom to engage & push through my limitations without fear of judgment, raising my awareness in complete safety & in fun, creative ways. Working with her is a gift. Even the best actress can't fake the authenticity that comes with Kimberly! It's truly liberating! Because of my work with her, I'm innovating in ways I never could have imagined before."
~ Victoria DeAnda, TV Producer/Director, Broadcast Talent
"Kimberly Cain has spoken at Career Jump-Start multiple times and each time her presentations are more valuable and creative! Her zeal for living life to the fullest and enjoying every step of your life journey is evident in her words, actions, and deeds! Her last presentation was on Shifting Perspectives – an excellent topic for people who are in transition. She inspired the group to question the norm for the purpose of arousing and elevating their creative energy and awakening the excellence of their true self. It is difficult to motivate people during these tough economical times – however, Kimberly lifted our spirits and left our group with a valuable gift – Shift your perspectives and become the person you were meant to be! I highly recommend Kim!"
~ Kathryn Bradford – VP Sales, NOVO 1 & Co-Founder, Career Jump Start
"You owe it to yourself, your loved ones, & all whose lives you touch, every day, or just once in a lifetime, to read and hear Kimberly Cain. She has an amazing gift to peel away the layers of BS that limit your potential, & she shows you how you can ignite, or re-ignite your Creative Genius – your Passion for Life. Give her a try. You won't regret it!!"
~ Philip H. Shondell
"If you're reading this to find out why you may want to work with Kim, then you've already missed out on some serious goodness and magic. But you made it this far, so you're on the right track."
~ Rob Barnett, Founder/CEO, My Damn Channel
"Kim is the type of individual you meet and never forget. Her creativity is boundless, her energy is infectious; she's admirable & inspiring. She's truly a one of a kind! I highly recommend anyone considering working with or on behalf of her to do so with no hesitation…you'll be the better for it!"
~ Mark Tindle, Colligent, Inc.
"Mind-blowing. That's all I can say. I don't even know how to describe my sessions with Kim. I just know that I feel accepted & comfortable in my own skin in a way I never had before. She has a rare gift. She opens up the best in me."
~ Mike M., 7-figure Sales Professional
"I have seen who I am. Though I've experienced many other ways of doing so, none of them tapped into what I gained from just one session with Kimberly. She opened the door to a new realm. I see myself conducting business & personal relationships with more confidence, taking on larger roles, using my energy more intuitively, immersing myself in collaboration with more discernment & more resilient boundaries.Kimberly has given me priceless gifts—a greatly widened opening of my heart, the ability to embrace the feminine within as a celebration & a source of empowerment, some healing of wounds I have carried since childhood, & a deeper Truth about who I am that I can share with others & use to unleash my gifts more fully. I am immensely grateful.
~ Helen Wood, M.D.
"Kimberly showed me how to transform my life from the inside out. An analogy is if you are dehydrated, your body is dry on the outside & the inside. You can put all the moisturizers you want on the outside to appear hydrated BUT you still need water on the inside to make your skin supple. You need someone to give you the information to make that change. Kim did that for me. She gives me powerful tools that I can use for my journey. Kimberly told me the work I was doing on myself would create a better relationship between my daughter & me & she was right! If you feel like something is missing in your life, Kimberly can guide you to find your own answers."
~ Cathy P.
"I want to thank you making me smile and talking with me about all those wild spirits! It does me well to hear your beautiful voice. U R an Amazing woman – I THANK YOU for showing me the door, Body, Mind and Soul/Spirit and letting me walk right through it. It's always that way with you, Kimberly. I foresee much more healing in store for me."
~ Rick Alvarez
"When I began working with Kimberly, I was completely locked up in my body, due to early life abuse. After five weeks of her breathing & movement meditation exercises & chakra balancing, I actually began performing on stage with a belly-dance group! I feel such a sense of freedom & liberation that I never thought possible. I realize, now, that I'm a leader & that I'm intended to step out & help others. I'm now doing that & loving it!"
~ Karen Lyles
"I love Kimberly's workshops! I want more! Thank you for helping me tap into & awaken a part of me that has been shut down & shut off for a very long time."
~ Cathy L.
"Thank you for making a point to talk about safety. I have always felt awkward & have a need to feel safe. I loved being able to move for the first time, it seems, & still feel safe. The craziest thing is I can actually see how it will help me in my work as a high school teacher. I came to your workshop with no idea what to expect. I definitely got a lot. I may even go dancing before you know it!" 
~ Jenn D.
"I appreciated the explanation of the way my higher self works with my sexual body. It has given me a really new perspective on myself & helped me feel more confident. I was in real need of balancing these parts of myself."
~ Sandra S.
"I would definitely do a class with Kimberly again. It was very freeing for me."
~ Angela C.
"As a healthcare worker, I get so burned out…sometimes not able to feel anything. I loved the ways you showed us how to get our feelings moving in our bodies & take care of myself first. It seems I've always been last. I'm going to make ME a priority now! Moving my "sexy spirit" will help at work AND with my husband!"
~ Teena J.
"Honestly, you single-handedly transformed my view on aging. I thought people were pretty much DONE when they hit 40 because I grew up with parents who are just "old". I'm 28 & was highly depressed when I started your workshop. But, being in the room with your energy has given me hope that I have plenty of time to find my purpose – that it all happens in the right timing. All I can say is THANK YOU, THANK YOU, THANK YOU!"
~ Lexa K.
FAQs
WHAT THE HECK IS SOUL-FIRE?
It's the stuff you're made of – the stuff that makes you tick.
Too many people are operating as if it's secondary to intellectual understanding, or like it doesn't exist at all.
It's the compass that points the way to living at your highest level of success.
You may be wildly successful in a few areas (family, financial, etc.), but feel that there's still something missing. Something faceless & nameless.
Your soul-fire. The very purpose for which you exist!
You can't always see it for yourself because it is you – the true you. It's tough to get outside of ourselves & see the power of the unique qualities that we embody. I've heard it said that it would be like water knowing that it's wet!
Knowing & owning your unique soul-fire – your life's passion – will make all the difference in the kind of life you live & how you respond to the world around you.
This knowledge is Power. The Power of Freedom.
HOW DOES THIS APPLY TO BUSINESS? IT SOUNDS AWFULLY PERSONAL.
Businesses are made up of people. Happy, empowered people are the drivers of successful businesses. Individuals with an awakened soul-fire are generous, grateful, & come to the table with their whole selves, ready to contribute their creativity to rock the success of the business. They understand that others don't have to lose in order for them to win. And that changes the whole business game!
WHAT'S UP WITH ALL THE TALK ABOUT GETTING NAKED? WHAT KIND OF SITE IS THIS ANYWAY?
Getting naked is about getting real! Many people walk through life wearing a suit of armor. Besides the fact that it weighs us down, it also prevents us from getting to the heart of the matter. And the heart – the essence – is all that matters!
You can look at it like an onion. There are a lot of layers. The outside is usually a bit tough & not fit to eat. It gets more tender & juicy as you peel away the layers & get close to the center. Added to other foods, it makes everything taste better. (Disclaimer: if you don't like onions, this analogy will just stink! Get creative. I know you can come up with something that works.)
Ultimately, getting naked means feeling the fear of vulnerability & rising above that fear. That's where you step into your greatness.
WHO CAN MOST BENEFIT FROM YOUR STUFF?
Obviously, you can't please all the people, so this site/my work is not for everyone. But for those who are ready to embrace the freedom to be the person you're created to be, you will find the inspiration & encouragement to step fully & unapologetically into your greatness.
My work is about awakening & acknowledging the whole self – body, mind & spirit – for living a joy-filled, ass-kicking life! I would say that most who venture into these waters with me are, like me, unconventional in nature. You have a natural curiosity about the world & a desire to contribute value at the highest level you can for those around you. Your mind is open; you are a life-long learner – or you desire to be.
You are likely a leader (or soon to be), a maverick, fire-starter, innovator, artist (even if only at heart, for the time being), a change agent. You quite likely identify with the Zen of super-heroes.
You may understand, on some level, that to rise into your greatness – to do your great work – you will embrace the unknown, step into the mystery of the Universe, act in the face of fear, & become familiar with that uncomfortable feeling that means it's time to expand & rock your world in a much greater capacity!
Understand that you can come from any walk of life & be who you're meant to be. Living from your soul-fire is a must in today's world if you want to shine, earn a great living, & be truly fulfilled & happy.
WHY IS IT IMPORTANT TO YOU TO START SOUL-FIRES & IGNITE CREATIVE GENIUS?
We have all the resources we need to solve our world's problems. The alleviation of suffering begins with the education of individuals who, empowered to live at their highest levels of excellence, create & innovate in profound, world-changing, life-honoring ways. My intention is to contribute to the education of as many people as I possibly can in my lifetime.
HOW CAN I WORK WITH YOU?
Through coaching programs & live events. My subscribers are the first to know when new arrivals are about to pop! You can also book me as a speaker at your event.
If you want intuitive guidance & coaching that dives into the most sacred depths of your excellence (& I mean that in a super-freakin' kick-ass kinda way), it's Naked Vibes. I'll show you that everything is connected to everything else in your world – personal, professional, spiritual, sexual, yin, yang, & more.
Radical EvolutionAry Love Makers (aka The REALM™) brings you music to stir your soul-fire through audio downloads, videos, & live concert events.
If you want to visit the edge of your spiritual boundaries & reconnect your sexuality to its highest, most pleasurable state, you'll be entertained & enlightened by Heaven, a novel. The accompanying CD adds that extra vibe to get you feeling the power of your sensuality. (This book is not for everyone! It's actually a non-fiction message carried in a fictional story & has been life-changing for many readers. For those easily offended, prepare – & then ask yourself why that's so. It could be the key to your liberation. The book does not promote a particular way of thinking; rather, it's intended to take you to the root of your own soul-fire.)
I'm in the midst of developing new training programs, so stay tuned! 
Silly, Random, Fun Stuff
Terriers, especially wire-haired Foxes, are the hippest, smartest, funniest dogs on the planet.
Dog is God spelled backward (as in mirror) for a reason – to teach us Unconditional Love!
My altar ego is a male rock star – think Billy Idol, Chris Cornell or Joe Perry.
Disco – love it forever, can't stand still when I hear it, no matter where I am. Most especially "Give it to Me, Baby" by Rick James.
Friends who've known & loved me since childhood think I'm a dork – & I'm good with that.
I've always wanted to fly a helicopter. I know I'd rock it.
I've skydived from 12,000 ft. above ground level & been down 1000 ft. below ocean's surface in a 3-man sub.
I backpacked in Europe for a month by myself – an ecstatic adventure!
I couldn't say it better, so borrowing from Randy Pausch's The Last Lecture, "I won the parent lottery!"
Harry Potter movie fan.
I love medieval castles.
What I know to be absolutely true: Love wins.