Rock Your Rhythms!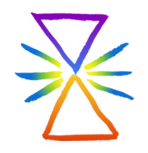 Ignite the spark in your marriage & connect like never before –
through Group Empowerment Drumming

Whether you've been married 1 or 51 years, every couple craves the kind of connection & intimacy that uplifts & fulfills on a primal level – the kind of knowing, in your bones, that your spouse "gets" you, has your best interest at heart, is inspired by your presence & desires to inspire you as well.
If you need a reminder of what this kind of connection is like, this gathering is for you & your spouse.
Music is the universal language. Rhythm is what connects us.
Wouldn't it be amazing to have a healthier, more vibrant, sexier marriage...just by playing drums together?
HealthRhythms is a protocol created by Remo Drums in conjunction with neurologist Barry Bittman, MD, CEO, Mind-Body Wellness Center. Dr. Bittman states that "Group drumming from a HealthRhythms perspective is transcendent…it empowers people to more effectively express themselves, while enabling them to move beyond their perceived limitations & put back into their lives what is missing."
Often, what's missing is the element of fun, relaxation, & sheer enjoyment of seeing the uniqueness & vitality of your significant other. Much of what ails our marriages is the same thing that ails us as individuals – stress. Stress prevents us from seeing clearly & connecting with one another. When we stop connecting & communicating, we slowly but surely break down the bonds that are otherwise intended to bring us camaraderie, safety, fulfillment & joy.
Empowerment Drumming is recreational music-making intended to connect & nurture our sense of well-being & communal support. The healing power of rhythm has long been known to tribal cultures, dancers & musicians, but has now been scientifically proven to achieve these evidence-based benefits:
• Inspire Creativity & Self-Expression
• Create Camaraderie & Supportive Nurturing & Bonding
• Improve Mood & Reduce Burn-Out
• Reduce Anger & Improve Behavior & Self-Esteem
• Increase White Blood Cell (natural killer cells) activity
• Reverse Some of the Impact of Stress on Your DNA
• Improve Performance in Work & Relationships
These are just a few of the benefits of Rockin' Your Rhythms…plus it's fun!
All marriages need regular infusions of fun in order to thrive!
 Rock Your Relationship Rhythms
~a HealthRHYTHMS gathering for married couples~
Thursday, March 31
7:30 – 9:30pm
Private location 75080 to be disclosed upon registration
$250 per couple
No prior musical experience necessary
Instruments provided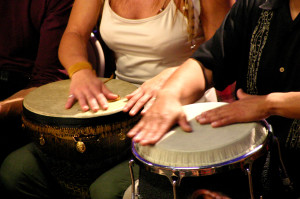 Registration is limited to provide for a fun, deeply connected experience for couples
About Your Facilitator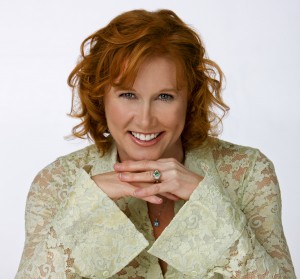 Kimberly Cain is a Certified High Performance Coach & Remo Drums HealthRHYTHMS facilitator.
An award winning songwriter/performing artist, author, speaker, & producer, she uses music & media to entertain, challenge & transform, & is passionate about inspiring people into freedom from self-imposed boundaries.
Kimberly has opened shows for artists such as David Bowie & Sarah McLachlan (Lilith Fair), had her music featured on Dateline NBC, been a morning rock radio host & produced entertainment for Dallas Cowboys. She has worked with Oprah & U2, & has been the voice of companies such as Amtrak & Coca-Cola. She is expert at synthesizing the energies of the visible & unseen worlds into presentations that stretch perceived limits. Kimberly is the author of the paradigm-shifting novel, Heaven, & founder of The REALM™ – an entertainment entity creating world-evolving shifts in consciousness.
Kimberly's intuitive guidance & coaching has shifted many individuals & diverse audiences into the awareness of their true power. She is deeply committed to sharing her expertise & compassion to guide her fellow life travelers into wholeness & joy.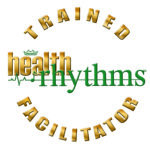 For more information on the Remo Drums HealthRHYTHMS program, visit Remo.com.
Watch what these clients have to say!
Melissa Risdon  – Entrepreneur, Founder – Permission to Receive ™
Todd Watson – Attorney, Vice President, Marco's Franchising
Freedom to express yourself leads to Healthy, Rockin' Relationships
• Marriage is a precious gift that is not guarded & honored enough in our society. Through Group Empowerment Drumming, we will bring focus to the inherent wealth in this vital relationship.
• Creating rhythms & making music with others naturally tunes us to an understanding that we might not be able to achieve through words. Drums have been proven to be an expressive tool that allows us to move beyond communication barriers & form new bonds with those in the group.
• Drumming changes brainwave patterns as we ease into the flow of the rhythm created by the group & allows us to move beyond stress & defenses that may be keeping us from connecting on a deeper level.
This event is for you if you want to refresh the communication, renew the connection, & create more freedom to thrive in your marriage.
Your marriage matters – not only to you, but to countless others around you, to your community, & to the foundational fabric of our world.
Give yourselves the time & attention you need to rock your marriage relationship!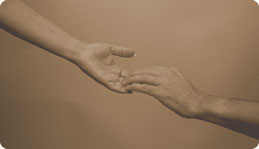 Registration is limited to provide for a fun, deeply connected experience for couples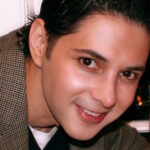 "What Kimberly has to offer is truly transformational! Not only does she have the vision/wisdom/inspiration to encourage leaders to ignite their flame…but it is her POWERFUL VOICE that acts as a guiding light. It is amazing to experience the keys that she has collected on her unique journey & the ways they unlock the blocks in our own path."
~Jonathan Reece, President, Men's Line PERMISSION, INC.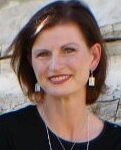 "Kimberly Cain was the featured speaker for our WOVI Frisco group, and she was brilliant! I loved how she used several different methods to illustrate the difference between left brain logical thinking vs right brain intuitive thinking. Incorporating our body movements made it incredibly easy to see AND feel when we were accessing our inner knowing instead of just following the crowd. This is a critical skill for entrepreneurs and leaders. She made it fun! Our group is still talking about her presentation! Plus, she's a very engaging writer and singer."
~Beverly Biehl, VP of Membership, Women of Visionary Influence, Frisco;
Owner, The Intuitive Interior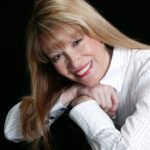 "Kimberly's intuitive guidance is POWERFUL – working with her has made a real difference in my life & business. She has the ability to shift perspectives, so that previously difficult subjects & situations become suddenly simple to understand. She taps into what we all want to express, but can't on our own. Her genuine joy & happiness, her laughter, gives me the freedom to engage & push through my limitations without fear of judgment, raising my awareness in complete safety & in fun, creative ways. Working with her is a gift. Even the best actress can't fake the authenticity that comes with Kimberly! It's truly liberating! Because of my work with her, I'm innovating in ways I never could have imagined before."
~ Victoria DeAnda, TV Producer/Director, Broadcast Talent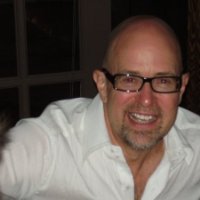 "Kim is the type of individual you meet and never forget. Her creativity is boundless, her energy is infectious; she's admirable and  inspiring. She's truly a one of a kind! I highly recommend anyone considering working with her to do so with no hesitation…you'll be the better for it!"
~ Mark Tindle, SVP Sales & Business Development, Musicmetric
What Can Group Empowerment Drumming Do For Me & My Most Important Relationships?
• HealthRHYTHMS is not about inspiring successful drumming…it's about inspiring successful living.
• It's not about exceptional performance…it's about exceptional support & personal expression.
• It's not about teaching you to play…it's about giving you permission to play.
•  It's not about acquiring technique…it's about sharing an experience for the sake of personal EMPOWERMENT.

The beauty of HealthRHYTHMS is that you need no prior musical experience to take part in group empowerment drumming. We are all rhythmic – because we all have a heartbeat. So, you're already a natural!
You will be amazed at how connected you feel, how vibrant, joyful & at ease when drumming with a small group of people intent on having fun while creating their best health & relationships.
Besides invigorating your relationship with your spouse, you can experience these personal benefits from Group Empowerment Drumming:
• Stress Reduction & Relaxation
• Interpersonal Support & Bonding
• Creative Musical Expression
• Strengthened Immune System
• Spiritual Connection
• Exercise (yes, it's a good workout!)
• Success & Pleasure without drugs
• Community Belonging; Relief from Isolation
• Fun, Engaging, Enjoyable
This event is for you if you want to create more freedom to thrive. If you desire a closer relationship to your spouse – to rejuvenate the spark you once had for one another, to stoke the fire in your union, to express things that you haven't been able to say with words, to build a bridge of communication & rekindled camaraderie, to create the fun & closeness that every marriage deserves & needs to stay vibrant & pulsing with joy – & to strengthen the bond of safety that every marriage relationship should offer to each spouse.
Bring the passion & joy into your marriage by drumming together to discover your own personal rhythm & combining it to rock your rhythm as a couple!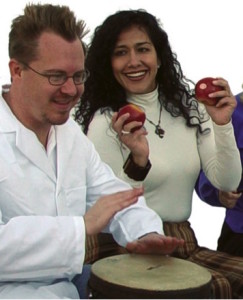 Registration is limited to provide for a fun, deeply connected experience for couples

"Kimberly Cain has spoken at Career Jump-Start multiple times and each time her presentations are more valuable and creative! Her zeal for living life to the fullest and enjoying every step of your life journey is evident in her words, actions, and deeds! Her last presentation was on Shifting Perspectives – an excellent topic for people who are in transition. She inspired the group to question the norm for the purpose of arousing and elevating their creative energy and awakening the excellence of their true self. It is difficult to motivate people during these tough economical times – however, Kimberly lifted our spirits and left our group with a valuable gift – Shift your perspectives and become the person you were meant to be! I highly recommend Kim!"
~Kathryn Bradford – VP Sales, NOVO 1 & Co-Founder, Career Jump Start
Music is a Universal Connector & Relationship Builder 
"When you play from your heart, all of a sudden there's no gravity. You don't feel the weight of the world. Instead of problems, you get possibilities."   ~ Carlos Santana
"Now more than ever, people are taking their pulse; not just checking their heart rate for their physical health, but also checking the pulse of their lives, careers, relationships, & lifestyles. Tuning into health in this body/mind/spirit perspective often reveals elements of life that are missing. Spurred by this quest for wellbeing, there is a growing movement of people joining drum circles, perhaps the oldest method of using music to facilitate whole-person health." ~ Christine Stevens, from The Big Bang, an article in YogiTimes on the power of music
Don't Miss This HealthRHYTHMS gathering for married couples
 ~Rock Your Relationship Rhythms~
Thursday, March 31
7:30 – 9:30pm
Private location 75080 to be disclosed upon registration
$250 per couple
No prior musical experience necessary
Instruments provided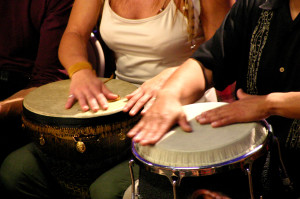 Registration is limited to provide for a fun, deeply connected experience for couples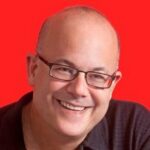 "If you're reading this to find out why you may want to work with Kim, then you've already missed out on some serious goodness and magic. But you made it this far, so you're on the right track."
~Rob Barnett, Founder/CEO, My Damn Channel
"Mind-blowing. That's all I can say. I don't even know how to describe my sessions with Kim. I just know that I feel accepted &  comfortable in my own skin in a way I never had before. She has a rare gift. She opens up the best in me."
~Mike M., 7-Figure Sales Professional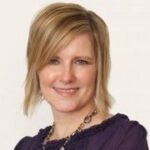 "I have seen who I am. Though I've experienced many other ways of doing so, none of them tapped into what I gained from just one session with Kimberly. She opened the door to a new realm. I see myself conducting business & personal relationships with more confidence, taking on larger roles, using my energy more intuitively, immersing myself in collaboration with more discernment & more resilient boundaries. Kimberly has given me priceless gifts—a greatly widened opening of my heart, the ability to embrace the feminine within as a celebration & a source of empowerment, some healing of wounds I have carried since childhood, & a deeper Truth about who I am that I can share with others & use to unleash my gifts more fully. I am immensely grateful."
~ Helen Wood, M.D., Founder Open the Door to More
"You owe it to yourself, your loved ones, & all whose lives you touch, every day, or just once in a lifetime, to read and hear Kimberly Cain. She has an amazing gift to peel away the layers of BS that limit your potential, & she shows you how you can ignite, or re-ignite your Creative Genius – your Passion for Life. Give her a try. You won't regret it!!"
~ Philip Shondell,  Consultant, Lead Merchandiser, Scott's Miracle Grow
"Kimberly showed me how to transform my life from the inside out. An analogy is if you are dehydrated, your body is dry on the outside & the inside. You can put all the moisturizers you want on the outside to appear hydrated BUT you still need water on the inside to make your skin supple. You need someone to give you the information to make that change. Kim did that for me. She gives me powerful tools that I can use for my journey. Kimberly told me the work I was doing on myself would create a better relationship between my daughter & me, too – & she was right! If you feel like something is missing in your life, Kimberly can guide you to find your own answers."
~ Cathy Phillips, Respiratory  Health Professional,  Athlete