Hey Ladies of NAFE Waco
Ignite Your Creative Genius!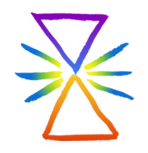 Get started before your upcoming meeting!
You'll be automatically entered into a special drawing for a sizzling prize package – worth $210 – when you sign up for my complimentary e-newsletter. The winner will be announced at the NAFE luncheon on September 19, 2013. You must be present to win.
1) Enter your first & last name followed by a hyphen & the code NAFE all in the NAME field. Ex: Sally Sales – NAFE.
Enter your email address in the 2nd field. Hit the "GO" fireball!
3) You'll receive a confirmation email. You must confirm your registration to be entered. Add kim@KimberlyCain.com to your address book (to prevent it from going into a spam folder).
4) You'll receive a 2nd email with a download link for the Instant Ignition Worksheet. Take advantage – this fun worksheet will get your juices flowing & your mind moving in the direction of Igniting Creative Genius! Wanna know how it pertains to all of your relationships – both personal & professional? We'll talk about it – & more – on the 19th!

Already know you want more freedom in your life & business right now?
Then, let's rock this thing together!
 "Day of Magic" Mastermind
created especially for NAFE Waco members 
Kimberly will be offering an opportunity to be a part of this special mastermind event.

Registration will be limited to 6 people in order to provide plenty of time for focus on each individual participant. Lunch & a special surprise gift (a $525 value) will be included!
You may contact Kendra Zadnik, in advance, to secure your space in this small group mastermind designed to ignite your genius in every area of your life – both personal & professional.
Ignite Your Creative Genius 
at the "Day of Magic" Mastermind!
contact NAFE Waco member, Kendra Zadnik, at 254-744-9227 
This will be a powerful day for those inspired leaders who are ready to thrive in the freedom of expressing your highest, most excellent Self, 
attracting clients you love, enjoying your relationships to the fullest, & living a vibrant, joy-filled life.
Don't wait to let us know of your interest – this opportunity is first-come, first served & will fill up quickly.
Watch what these recent participants have to say!
Melissa Risdon  – Entrepreneur, Founder – Permission to Receive ™ 
Todd Watson – Attorney, Vice President, Marco's Franchising
Freedom to express yourself from your Soul-Fire leads to Health, Wealth & Rockin' Relationships. Results for Creating Your Life Your Way.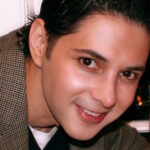 "What Kimberly has to offer is truly transformational! Not only does she have the vision/wisdom/inspiration to encourage leaders to ignite their flame…but it is her POWERFUL VOICE that acts as a guiding light. It is amazing to experience the keys that she has collected on her unique journey & the ways they unlock the blocks in our own path."
~Jonathan Reece, President, Men's Line PERMISSION, INC.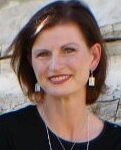 "Kimberly Cain was the featured speaker for our WOVI Frisco group, and she was brilliant! I loved how she used several different methods to illustrate the difference between left brain logical thinking vs right brain intuitive thinking. Incorporating our body movements made it incredibly easy to see AND feel when we were accessing our inner knowing instead of just following the crowd. This is a critical skill for entrepreneurs and leaders. She made it fun! Our group is still talking about her presentation! Plus, she's a very engaging writer and singer. I have already passed her information to other groups that could use an energizing speaker like her!"
~Beverly Biehl, VP of Membership, Women of Visionary Influence, Frisco;
Owner, The Intuitive Interior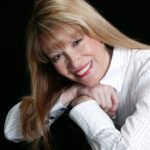 "Kimberly's intuitive guidance is POWERFUL – working with her has made a real difference in my life & business. She has the ability to shift perspectives, so that previously difficult subjects & situations become suddenly simple to understand. She taps into what we all want to express, but can't on our own. Her genuine joy & happiness, her laughter, gives me the freedom to engage & push through my limitations without fear of judgment, raising my awareness in complete safety & in fun, creative ways. Working with her is a gift. Even the best actress can't fake the authenticity that comes with Kimberly! It's truly liberating! Because of my work with her, I'm innovating in ways I never could have imagined before."
~ Victoria DeAnda, TV Producer/Director, Broadcast Talent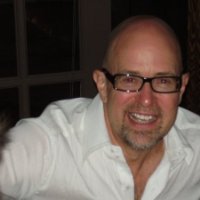 "Kim is the type of individual you meet and never forget. Her creativity is boundless, her energy is infectious; she's admirable and  inspiring. She's truly a one of a kind! I highly recommend anyone considering working with her to do so with no hesitation…you'll be the better for it!"
~ Mark Tindle, SVP Sales & Business Development, Musicmetric
A few scintillating mind-wrappers we'll unveil during our Day of Magic:
• Why Intimacy & Rockin' Relationships Are A Hotbed for Creating Wealth
• The Global Shift Towards More Receptive (Feminine) Energies
• The Fascinating Role Played by Relaxation, Entertainment & Pleasure in Your Healthy, Wealthy Life & Career
This event is for you if you want to fashion your life your own way, &  know what you need to know to create more freedom to thrive. You'll also get to hear a few things you can stop doing now, so you can avoid wasting your precious time following trends, doing what "everyone else" is doing & feeling like you just can't seem to catch up or get it right (clue: "the crowd" causes a lot of burn-out, so it's a safer bet not to follow it).

"Kimberly Cain has spoken at Career Jump-Start multiple times and each time her presentations are more valuable and creative! Her zeal for living life to the fullest and enjoying every step of your life journey is evident in her words, actions, and deeds! Her last presentation was on Shifting Perspectives – an excellent topic for people who are in transition. She inspired the group to question the norm for the purpose of arousing and elevating their creative energy and awakening the excellence of their true self. It is difficult to motivate people during these tough economical times – however, Kimberly lifted our spirits and left our group with a valuable gift – Shift your perspectives and become the person you were meant to be! I highly recommend Kim!"
~Kathryn Bradford – VP Sales, NOVO 1 & Co-Founder, Career Jump Start
About Your Guide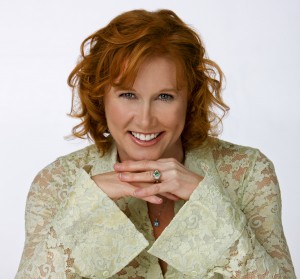 Kimberly Cain Ignites Creative Genius in Leaders.
An award winning songwriter/performing artist, author, speaker, & producer, she uses music & media to entertain, challenge & transform, & is passionate about inspiring people into freedom from self-imposed boundaries.
Kimberly has opened shows for artists such as David Bowie & Sarah McLachlan (Lilith Fair), had her music featured on Dateline NBC, been a morning rock radio host & produced entertainment for Dallas Cowboys. She has worked with Oprah & U2, & has been the voice of companies such as Amtrak & Coca-Cola. She is expert at synthesizing the energies of the visible & unseen worlds into presentations that stretch perceived limits. Kimberly is the author of the paradigm-shifting novel, Heaven, & founder of The REALM™ – an entertainment entity creating world-evolving shifts in consciousness. Her non-profit, Foundation for Creative Genius™, provides education & scholarship opportunities for the purpose of alleviating suffering & awakening the highest levels of excellence in leaders (both acting & emerging).
Kimberly's intuitive guidance has shifted many individuals & diverse audiences into the awareness of their true power. The most important thing for you to know about that? Kimberly Cain can "see" & sense YOUR genius. She will reach in & bring it forward, so get ready for Ignition into a life & career that exceeds your dreams.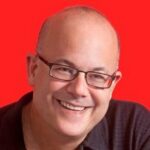 "If you're reading this to find out why you may want to work with Kim, then you've already missed out on some serious goodness and magic. But you made it this far, so you're on the right track."
~Rob Barnett, Founder/CEO, My Damn Channel
"Mind-blowing. That's all I can say. I don't even know how to describe my sessions with Kim. I just know that I feel accepted &  comfortable in my own skin in a way I never had before. She has a rare gift. She opens up the best in me."
~Mike M., 7-Figure Sales Professional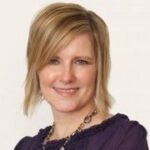 "I have seen who I am. Though I've experienced many other ways of doing so, none of them tapped into what I gained from just one session with Kimberly. She opened the door to a new realm. I see myself conducting business & personal relationships with more confidence, taking on larger roles, using my energy more intuitively, immersing myself in collaboration with more discernment & more resilient boundaries. Kimberly has given me priceless gifts—a greatly widened opening of my heart, the ability to embrace the feminine within as a celebration & a source of empowerment, some healing of wounds I have carried since childhood, & a deeper Truth about who I am that I can share with others & use to unleash my gifts more fully. I am immensely grateful."
~ Helen Wood, M.D., Founder Open the Door to More 
"You owe it to yourself, your loved ones, & all whose lives you touch, every day, or just once in a lifetime, to read and hear Kimberly Cain. She has an amazing gift to peel away the layers of BS that limit your potential, & she shows you how you can ignite, or re-ignite your Creative Genius – your Passion for Life. Give her a try. You won't regret it!!"
~ Philip Shondell,  Consultant, Lead Merchandiser, Scott's Miracle Grow
"Kimberly showed me how to transform my life from the inside out. An analogy is if you are dehydrated, your body is dry on the outside & the inside. You can put all the moisturizers you want on the outside to appear hydrated BUT you still need water on the inside to make your skin supple. You need someone to give you the information to make that change. Kim did that for me. She gives me powerful tools that I can use for my journey. Kimberly told me the work I was doing on myself would create a better relationship between my daughter & me, too – & she was right! If you feel like something is missing in your life, Kimberly can guide you to find your own answers."
~ Cathy Phillips, Respiratory  Health Professional,  Athlete