Ignite Creative Genius – Awaken Wealth
Monday, March 4th, 5:00-9:00pm
The Quixotic World – Deep Ellum, Dallas, TX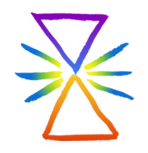 I've been listening deeply to what friends & clients are telling me about their life challenges & what they'd like to achieve – their most precious dreams & desires. And I keep hearing the same thing. "Kim, please talk about money."
I scratched my head for a while until – duh – it became a no-brainer. You're already used to me talking about what matters – deep conversations & guidance about the most important things in our lives. True wealth is created when we're tapped into our passion for life. So, it makes sense that we do some x-ray vision on what's blocking that passion from emerging as wealth, blow up those blocks, & begin to build, build, build our wealth & do it in a way that uplifts others at the same time.
There's plenty of talk about what's not working. Would you be interested in learning what is & why? (so you can better navigate the days ahead with passion & purpose)
My friend, Melissa Cox, was telling me about all the clients she's seen who appear to be living the good life, yet they're broke – doctors, lawyers, engineers… This story is too common in all walks of life these days! Melissa is a Certified Financial Planner & will be joining me to open up the truth box about our perspectives on money & how we can shift those perspectives to turn our life's passions into real Wealth Creation – starting now.
I'll bet you've noticed that everything in our world economy is changing. It's time for us to engage in more open, honest discussions about our needs & the ways we can support one another in creating thriving lives that ROCK! For ourselves, our loved ones & for the world at large. The truth is that there is great wealth to be utilized in ways that serve us all, compassionately.
It's time to move beyond 'broken' thinking about money & shift into Wealth Creation. It requires a special kind of intelligence, born of imagination & nurtured with practical tools that work.
The Ignite Creative Genius – Awaken Wealth workshop will provide you with an intimate environment to delve into the Wealthy Life you intend to create,  case studies on what's working in our new economy, & how you can thrive by educating yourself to the shifting landscape.
PLUS…you're gonna get some live music, 'cuz you know everything I do comes with music. It helps us learn better, connect more deeply & of course, have more fun! Brian Miller will be gracing us with his talents & we'll do a few songs to get your Creative Wealth Genius percolating.
So, what d'ya say? Want to experience more freedom? Let's rock this together!
 Join us for the
Ignite Creative Genius – Awaken Wealth workshop
Claim your seat at this intimate gathering today!
$97
(fully refundable at the door – this helps us get some tasty treats ready for you) 
Registration includes a free subscription to the Naked Vibes newsletter – powerful & inspirational content & event announcements delivered to your inbox, so you can thrive in the freedom of expressing your highest, most excellent Self  
What's Working, What's Not Working, & How To Create Real Wealth Now
In this workshop, we hope to:
• Give a truly "free" high-value workshop
• Examine old, worn-out "rules" & thought patterns, & imagine pathways to wealth that aren't being addressed,
        in this way, anywhere else
• Renew our relationships with friends & colleagues who can stimulate ideas, create new business opportunities,
        & introduce us to others in their 'tribe'
• Meet other high-performing individuals – leaders, artists, entrepreneurs – who don't yet know us or our work
• Create an in-person learning experience to stimulate a brilliant form of masterminding that simply
        can't be done on-line
• Identify ways to continue serving our community – lifting others as we rise in our own understanding
• Learn who might like to do more work with us in the future
We'll have exercises to:
• Identify your relationship to money & give you tools to make it your new best friend (one who loves to
        help make your dreams come true!)
• Shift your perspectives on the meaning of wealth – including the who, what, when & how of it
• Stimulate imagination to activate the inner warrior & conquer overload of fear-based information related to
        money & the economy
In addition, we'll have segments on:
• What's working & what's not when it comes to beliefs, habits & entrenched ideas that are in your way
• Recommended next steps
• Case studies on the unexpected paths that lead to wealth & the creation of lives built on passion, dreams & vision
If you've been hanging around my camp-fire for awhile, you know that I devote myself to enlightening, educating & elevating artists & leaders in provocative ways. I strive to stimulate cutting-edge thinking & ground-breaking innovation in order to ignite individual soul-fires & to create world-changing shifts in awareness. This means you'll probably find my approach – & that of my project partners – to be especially delicious if you:
• Simply don't jive with a "cookie cutter" mindset & are unable to take action on advice or teachings that
        fit that mold. (This may be one of the reasons you've felt stuck).
• Want to live a life that matters & leave a legacy that only you, with your unique brand of soul-fire, can create.
• Understand that our creativity, vision, & willingness to live boldly with passion & purpose can create
        the kind of wealth that is world-changing.
• Are willing to approach your life as a Work of Art, your work as an ever-expanding story, & your relationships
        as a never-ending partnership with Love.
Freedom to express yourself from your Soul-Fire leads to Health, Wealth & Rockin' Relationships. Results for Creating Your Life Your Way.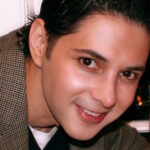 "What Kimberly has to offer is truly transformational! Not only does she have the vision/wisdom/inspiration to encourage leaders to ignite their flame…but it is her POWERFUL VOICE that acts as a guiding light. It is amazing to experience the keys that she has collected on her unique journey & the ways they unlock the blocks in our own path."
~Jonathan Reece, President, Men's Line PERMISSION, INC.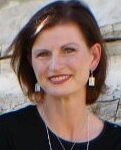 "Kimberly Cain was the featured speaker for our WOVI Frisco group, and she was brilliant! I loved how she used several different methods to illustrate the difference between left brain logical thinking vs right brain intuitive thinking. Incorporating our body movements made it incredibly easy to see AND feel when we were accessing our inner knowing instead of just following the crowd. This is a critical skill for entrepreneurs and leaders. She made it fun! Our group is still talking about her presentation! Plus, she's a very engaging writer and singer. I have already passed her information to other groups that could use an energizing speaker like her!"
~Beverly Biehl, VP of Membership, Women of Visionary Influence, Frisco;
Owner, The Intuitive Interior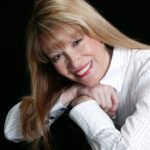 "Kimberly's intuitive guidance is POWERFUL – working with her has made a real difference in my life & business. She has the ability to shift perspectives, so that previously difficult subjects & situations become suddenly simple to understand. She taps into what we all want to express, but can't on our own. Her genuine joy & happiness, her laughter, gives me the freedom to engage & push through my limitations without fear of judgment, raising my awareness in complete safety & in fun, creative ways. Working with her is a gift. Even the best actress can't fake the authenticity that comes with Kimberly! It's truly liberating! Because of my work with her, I'm innovating in ways I never could have imagined before."
~ Victoria DeAnda, TV Producer/Director, Broadcast Talent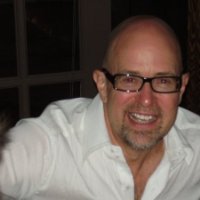 "Kim is the type of individual you meet and never forget. Her creativity is boundless, her energy is infectious; she's admirable and  inspiring. She's truly a one of a kind! I highly recommend anyone considering working with her to do so with no hesitation…you'll be the better for it!"
~ Mark Tindle, SVP Sales & Business Development, Musicmetric
A few scintillating mind-wrappers we'll unveil in class:
• Why Intimacy & Rockin' Relationships Are A Hotbed for Creating Wealth
• The Global Shift Towards More Receptive (Feminine) Energies
• The Fascinating Role Played by Relaxation, Entertainment & Pleasure in Your Healthy, Wealthy Life & Career
This event is for you if you want to fashion your life your own way, &  know what you need to know to create more freedom to thrive. You'll also get to hear a few things you can stop doing now, so you can avoid wasting your precious time following trends, doing what "everyone else" is doing & feeling like you just can't seem to catch up or get it right (clue: "the crowd" causes a lot of burn-out, so it's a safer bet not to follow it).

"Kimberly Cain has spoken at Career Jump-Start multiple times and each time her presentations are more valuable and creative! Her zeal for living life to the fullest and enjoying every step of your life journey is evident in her words, actions, and deeds! Her last presentation was on Shifting Perspectives – an excellent topic for people who are in transition. She inspired the group to question the norm for the purpose of arousing and elevating their creative energy and awakening the excellence of their true self. It is difficult to motivate people during these tough economical times – however, Kimberly lifted our spirits and left our group with a valuable gift – Shift your perspectives and become the person you were meant to be! I highly recommend Kim!"
~Kathryn Bradford – VP Sales, NOVO 1 & Co-Founder, Career Jump Start
About Your Guides for the Evening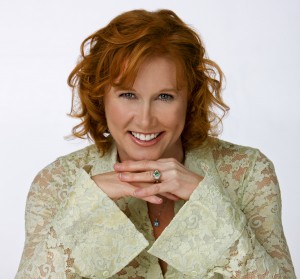 Kimberly Cain Ignites Creative Genius in Leaders.
An award winning songwriter/performing artist, author, speaker, & producer, she uses music & media to entertain, challenge & transform, & is passionate about inspiring people into freedom from self-imposed boundaries.
Kimberly has opened shows for artists such as David Bowie & Sarah McLachlan (Lilith Fair), had her music featured on Dateline NBC, been a morning rock radio host & produced entertainment for Dallas Cowboys. She has worked with Oprah & U2, & has been the voice of companies such as Amtrak & Coca-Cola. She is expert at synthesizing the energies of the visible & unseen worlds into presentations that stretch perceived limits. Kimberly is the author of the paradigm-shifting novel, Heaven, & founder of The REALM™ – an entertainment entity creating world-evolving shifts in consciousness.
Kimberly's intuitive guidance has shifted many individuals & diverse audiences into the awareness of their true power. The most important thing for you to know about that? Kimberly Cain can "see" & sense YOUR genius. She will reach in & bring it forward, so get ready for Ignition into a life & career that exceeds your dreams.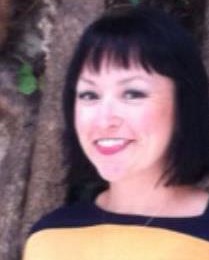 Melissa Cox is a CERTIFIED FINANCIAL PLANNER™. She is a registered representative of Institutional Securities Corporation, and holds the necessary licenses to provide wholistic financial planning, helping provide clients with peace of mind.  She focuses her practice on educating clients about retirement and their finances, and specializes in the needs of women and Special Needs families.  Melissa enjoys volunteering in her free time with organizations such as The Dallas Morning News Financial Freedom program, Wounded Warriors, Junior Achievement, and the Financial Planning Association Pro-Bono team.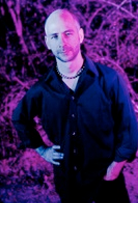 Brian Miller is a proven leader in both the technology & music industries. He has more than 25 years in Sales & Business Development for high-tech, cutting edge, leading technology companies such as Nokia, Maximedia Studios, & MultiView, as well as being a professional songwriter, musician, arranger & producer. He has been instrumental in creating a guitar sound coveted by many artists with whom he has collaborated & has received songwriting accolades from his work with Lloyd Maines (Dixie Chicks' producer) & Terri Hendrix. He also performs & produces his own musical projects & collaborates with Kimberly Cain as a part of The REALM™. His work in both professional fields provides him with a wealth of knowledge on the use & practice of creativity as a tool for soaring success.
Ignite Creative Genius – Awaken Wealth workshop
March 4, 2013 • 5 – 9 pm 
How do I register?
$97
(fully refundable at the door) 
 Registration includes a free subscription to the Naked Vibes newsletter – 
powerful & inspirational content & event announcements delivered to your inbox,
so you can thrive in the freedom of expressing your highest, most excellent Self  
Did we mention the venue for this shindig?
The Quixotic World is the perfect environment for shifting perspectives & opening the imagination for viewing Wealth in a whole new way. We've all been to the seminar settings in a rectangular room with (kind of) white walls, matching linoleum floor & long tables decorated with white 3-ring binders filled with an overload of information. Zzzzzzzzzzzzzzzzzzzz. OH…sorry! I fell asleep just writing about it.
Well, that's not what you're gonna get at The Quixotic World. It has been specifically chosen because, if we're going to dream about & learn about creating greater wealth – in our bank accounts, our careers, relationships, our lives – we have to str——etch. Owner/Proprietor Eric Sacks is a brilliant, compassionate, & generous entrepreneur who strives to create abundance in the lives of his guests by using his inner Genius to open the door to new adventures. See his place here (& get directions).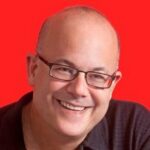 "If you're reading this to find out why you may want to work with Kim, then you've already missed out on some serious goodness and magic. But you made it this far, so you're on the right track."
~Rob Barnett, Founder/CEO, My Damn Channel
"Mind-blowing. That's all I can say. I don't even know how to describe my sessions with Kim. I just know that I feel accepted &  comfortable in my own skin in a way I never had before. She has a rare gift. She opens up the best in me."
~Mike M., 7-Figure Sales Professional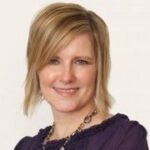 "I have seen who I am. Though I've experienced many other ways of doing so, none of them tapped into what I gained from just one session with Kimberly. She opened the door to a new realm. I see myself conducting business & personal relationships with more confidence, taking on larger roles, using my energy more intuitively, immersing myself in collaboration with more discernment & more resilient boundaries. Kimberly has given me priceless gifts—a greatly widened opening of my heart, the ability to embrace the feminine within as a celebration & a source of empowerment, some healing of wounds I have carried since childhood, & a deeper Truth about who I am that I can share with others & use to unleash my gifts more fully. I am immensely grateful."
~ Helen Wood, M.D., Founder Open the Door to More 
"You owe it to yourself, your loved ones, & all whose lives you touch, every day, or just once in a lifetime, to read and hear Kimberly Cain. She has an amazing gift to peel away the layers of BS that limit your potential, & she shows you how you can ignite, or re-ignite your Creative Genius – your Passion for Life. Give her a try. You won't regret it!!"
~ Philip Shondell,  Consultant, Lead Merchandiser, Scott's Miracle Grow
"Kimberly showed me how to transform my life from the inside out. An analogy is if you are dehydrated, your body is dry on the outside & the inside. You can put all the moisturizers you want on the outside to appear hydrated BUT you still need water on the inside to make your skin supple. You need someone to give you the information to make that change. Kim did that for me. She gives me powerful tools that I can use for my journey. Kimberly told me the work I was doing on myself would create a better relationship between my daughter & me, too – & she was right! If you feel like something is missing in your life, Kimberly can guide you to find your own answers."
~ Cathy Phillips, Respiratory  Health Professional,  Athlete